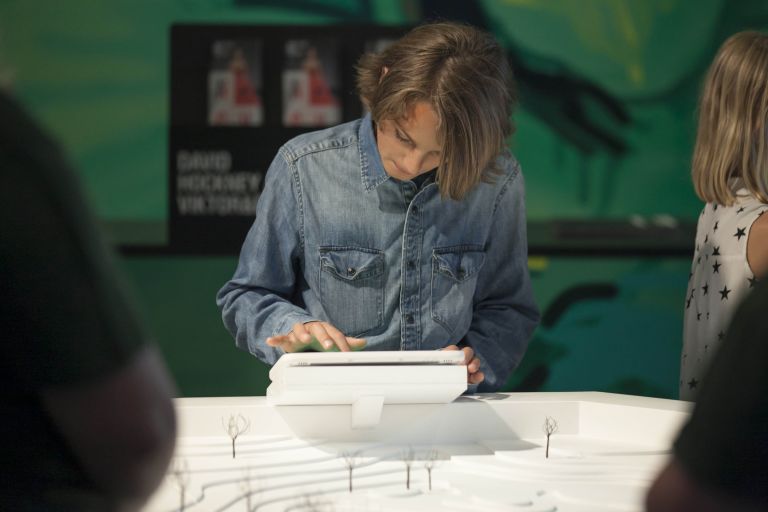 Life imitates art to
protect the environment.
LA TROBE UNIVERSITY
Living landscapes
La Trobe University believes in bold thinking with a conscience, and as sponsors of the National Gallery of Victoria's David Hockney exhibition, they needed an activation that would unite this philosophy with Hockney's works. Living Landscapes enabled gallery goers to create art with an impact. Combining a gallery-worthy topographical model of La Trobe's wildlife sanctuary with AR technology, visitors used a custom iPad app to create trees in the style of Hockney. Each tree was then placed in the digital landscape to create an ever-growing virtual forest. For every tree drawn in augmented reality, one was planted in reality at La Trobe's wildlife sanctuary. La Trobe gained not only media attention and a database to promote courses amongst, but helped preserve the landscapes that inspired one of the greatest artists of our time.